As 2019 brings the centenary of the founding of Bauhaus, it may be useful to refresh our memories on what Bauhaus is and what it means for art and culture today.
Bauhaus, literally meaning "building house" in German, refers to both a movement and a physical school. The Staatliches ("state-owned") Bauhaus was a school of applied arts and crafts, designed by architect Walter Gropius in 1918 in Weimar Germany. The school became operational in 1919, thus its 100th anniversary this year.
The school was an arts collective, a device of Modernism that amalgamated designers, artists and intellectuals to unify a revolutionary creative philosophy. Some of those famous innovators were artists Wassily Kandinsky and Paul Klee, and designers Marianne Brandt and László Moholy-Nagy.
The Bauhaus movement, with lingering tendencies of the Vienna Secession and Arts & Crafts movements of the late 19th century, was defined by geometric minimalism, a profoundly anti-aesthetic reflection of the socialist worker-state of Weimar Germany. The movement embraced industrialism and utilitarianism and rejected ornamentation, fringe and florid color schemes.
Throughout the 1920s, the Bauhaus moved from Weimar to Dessau to Berlin, where Nazis closed the school in 1933. In the wake of World War II, the members and teachers of the Bauhaus scattered throughout Europe and the U.S., causing the movement to spread virulently. Bauhaus permanently infiltrated Western architecture and design.
100 years later, Bauhaus surrounds us in almost every capacity of our lives.
Our Apple products are influenced by Bauhaus minimalism. The buildings on our campus follow the functional design principles of Bauhaus: steel, brick, concrete, geometric. Our city skylines are littered with Bauhaus-style glass that can be described only as minimal. It may not seem revolutionary today but 100 years ago Bauhaus was unconventional, even controversial.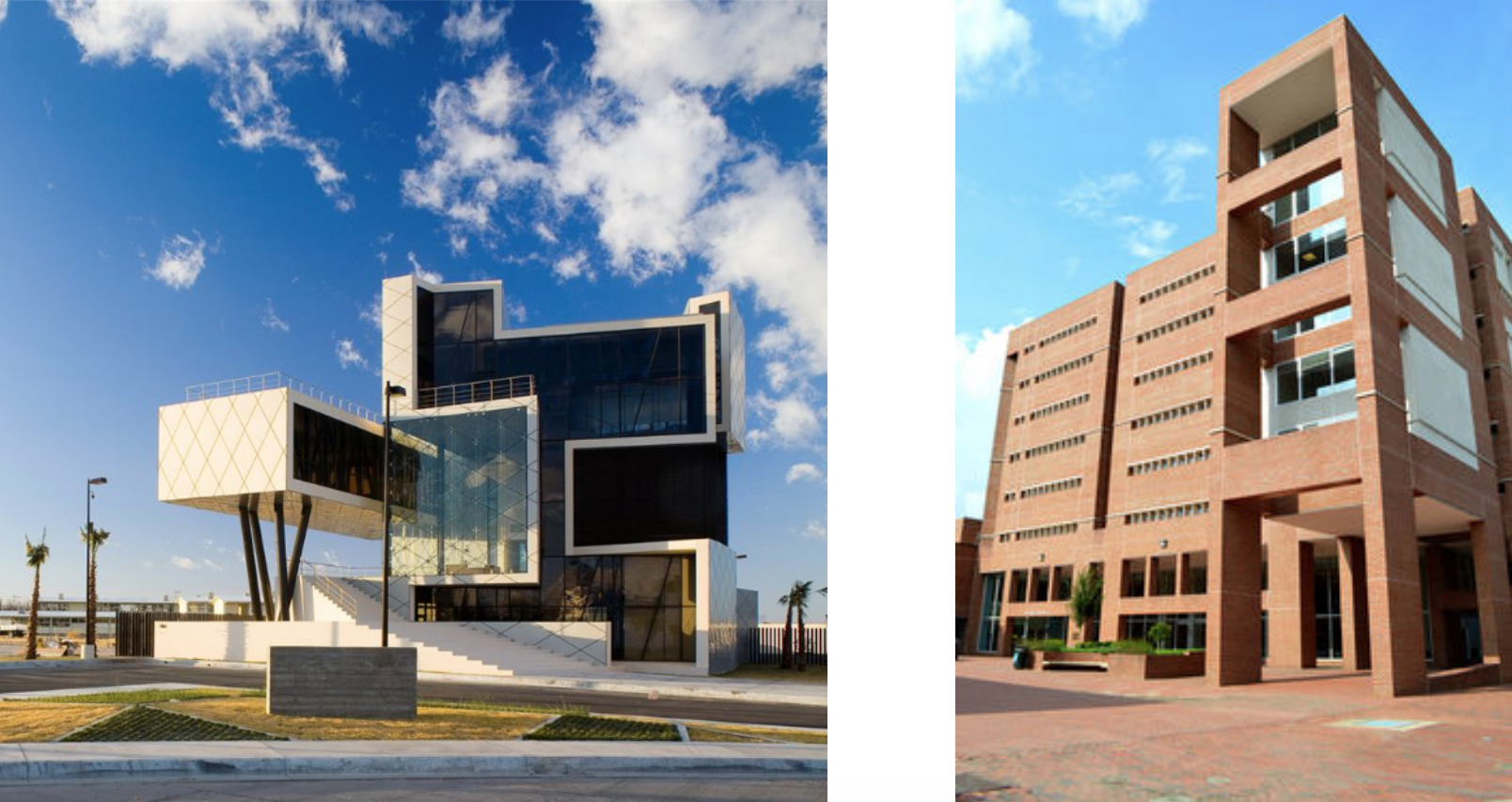 Bauhaus has become a prominent feature of many cities all around the world. In Tel Aviv, there is a neighborhood with over 4,000 Bauhaus buildings, warranting the UN to designate the White City a world heritage site.
We even fill our homes with Bauhaus without realizing.

Though it may seem to be function-over-fashion, Bauhaus has even made its way into the world of streetwear and high fashion. Designer Mary Katrantzou used Bauhaus as the theme of her F/W 2018 collection at London Fashion Week.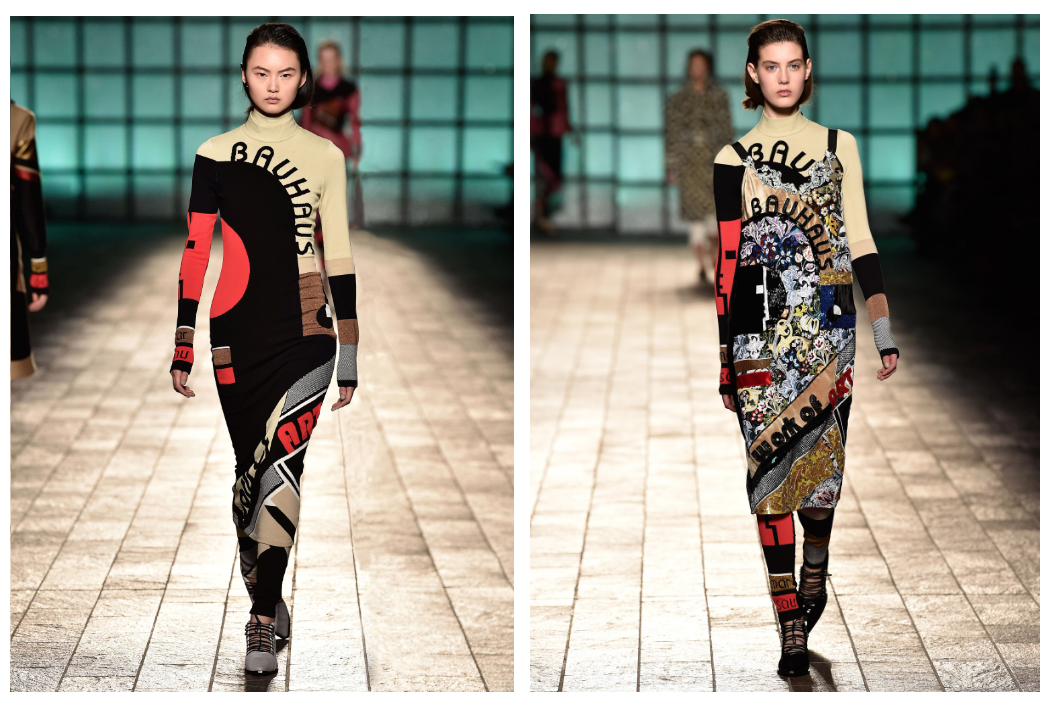 In a more subtle regard, it would be safe to say the Chanel S/S 2019 Resort collection emulates many of the basic principles of Bauhaus. Minimal design, geometric shapes, and neutral and primary colors may not belong strictly to the Bauhaus movement, but they are certainly a product of it.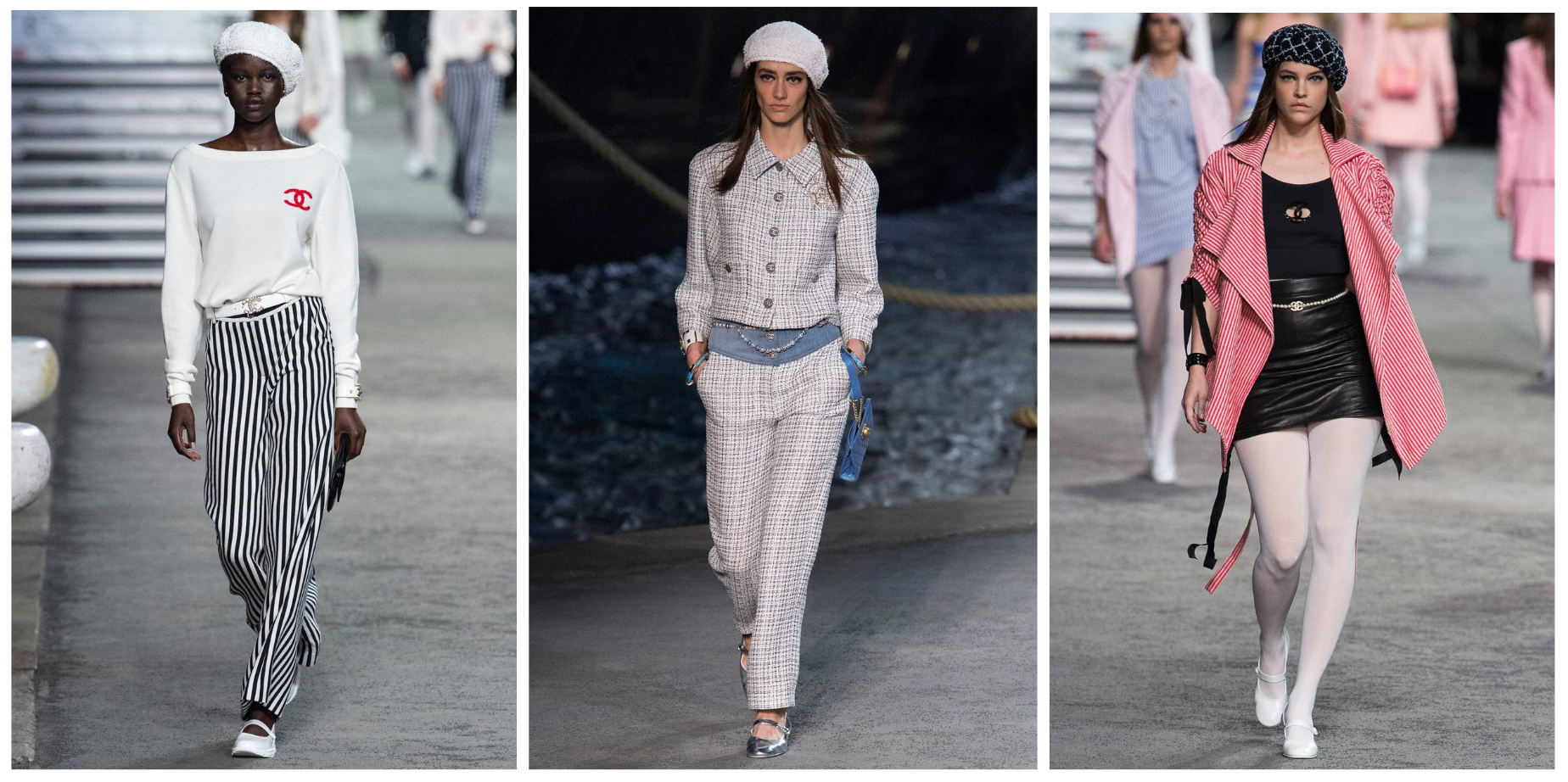 Bauhaus has undoubtedly had an incredible influence on modern pop culture and architecture. It surrounds us on a daily basis and implores us to question the divergence of art and industrialism, technology and craftsmanship, humanity and modernity. Happy birthday, Bauhaus.
Latest posts by Miranda DiPaolo
(see all)