"I prefer to shock rather than to bore through repetition."
These famous words by French fashion designer Yves Saint Laurent encapsulate his approach to fashion. Saint Laurent, universally understood as one of the most important designers of all time, undoubtedly shocked his contemporaries with his innovative, progressive designs.
Saint Laurent was one of the first major designers to play with gender roles. Over the course of his 40-year career, he revolutionized women's fashion by incorporating masculine silhouettes and garments that were typically reserved for menswear.
Saint Laurent gained early recognition for his talent and began regular correspondence with Michel de Brunhoff, then editor-in-chief of Vogue Paris. De Brunhoff was so impressed with the young designer, he told his successor at the magazine, Edmonde Charles-Roux, "I have never in my life met anyone more gifted," according to the Musée Yves Saint Laurent Paris.
De Brunhoff introduced Saint Laurent to Christian Dior, who hired him immediately. Saint Laurent had only worked at Dior for two years when Mr. Dior died in 1957. Per Dior's wishes, 21-year-old Saint Laurent replaced him as the artistic director of the haute couture house.
It was then that Saint Laurent first began to push the boundaries of traditional women's fashion. According to the Musée Yves Saint Laurent Paris, he defied the expectations of "1950s bourgeois elegance." His last collection for Dior, "Souplesse, Légèreté, Vie," (Flexibility, Light, Life) in 1960 featured dark colors, leather and turtlenecks. This earned him the reputation of being a provocative designer, and for the first time, his work was not unanimously well received.
In late 1960, Saint Laurent was drafted for military duty and subsequently hospitalized briefly for his mental health. It was then that the Dior fashion house fired him, prompting him to establish his own haute couture house.
Saint Laurent, alongside his professional and romantic partner Pierre Bergé, opened the doors of the Yves Saint Laurent Haute Couture House on December 4, 1961.
A few years after Saint Laurent began designing for his own house, he created one of his most iconic pieces: the tuxedo. Part of the Autumn-Winter 1966 collection, Saint Laurent's tuxedo was the first of its kind to be seen on a woman. On the tuxedo, Saint Laurent said, "For a woman, the tuxedo is an indispensable garment in which she will always feel in style, for it is a stylish garment and not a fashionable garment. Fashions fade, style is eternal," according to the Musée Yves Saint Laurent Paris.
The tuxedo was not the only traditionally masculine garment Saint Laurent included in his womenswear collections. Pieces like the pea coat, trench coat and safari jacket were all classically masculine garments until Saint Laurent put them on the female runway in the 1960s.
Most notably, however, was Saint Laurent's feminization of the pantsuit in Spring 1967. Until then, women's suits were worn with skirts. Similar to his design of the female tuxedo, Saint Laurent's pantsuit design had the same shapes as a classic men's suit, but they were carefully tailored and adapted to flatter a woman's body. Saint Laurent styled his models with traditional neckties and felt hats, but kept the look feminine by adding jewelry and heels. The pantsuit became a fashion phenomenon.
"American women are going to want to burn all the clothes they have when they see this…Saint Laurent's new Vastsuits in men's wear fabrics are the sensation of the Paris season…What a show—it could have come right off Broadway," read one review from a 1967 issue of Women's Wear Daily.
June 2018 marked 10 years since Yves Saint Laurent's death. But his impact on the fashion industry has never been more apparent than it is now. By today's standards, women's pantsuits and trench coats don't seem like anything extraordinary, but at the time of their debut, Saint Laurent's collections were groundbreaking. He was a trailblazer for challenging the status quo and sparking dialogue about gender roles in fashion.
Fashion is a reflection of the world around us. It is influenced by culture, politics and everything happening in our communities. Society has become more progressive since Saint Laurent's time, and so has fashion. Today, the fashion industry continues to defy gender roles on the runway. Saint Laurent focused on liberating women from societal expectations of the time by mixing masculinity and femininity, but today's designers take that even further.
As the world has become more accepting of the LGBTQ+ community, many designers aim to eliminate gender from their clothes altogether and focus on gender fluidity. Just as Saint Laurent liberated women with his clothes, designers now want to liberate people of all gender identities.
Some newer runway practices are as simple as having men and women walk in the same shows, while others make bigger statements, like male and female models wearing the same outfits down the runway, or including an all-trans cast of models in shows, as seen with Marco Marco this year at New York Fashion Week.
This generation's top designers, like Jeremy Scott at Moschino, Raf Simons at Calvin Klein and Demna Gvasalia at Balenciaga, often blur the lines between masculinity and femininity in their collections.
The Moschino Resort 2019 collection shown in June had models walking the runway in carnival-inspired ensembles not meant for any specific gender identity — both women and men donned metallic rainbow pantsuits, animal-printed rompers and matching crop-top and trouser sets. Of the collection, Jeremy Scott said, "I see my role in fashion as bringing the fun," according to Vogue Magazine. Scott's designs emphasize that fashion can, and should, be fun for anyone who wants to wear them, regardless of identity.
Other designers, like Raf Simons, have a more minimalist approach to gender-bending fashion. The Calvin Klein Spring 2019 Ready-to-Wear collection presented unisex looks including oversized blazers paired with leather pants and crochet sweaters paired with no pants at all. Many of Simons's designs represent a more androgynous version of fashion, with loose-fitting silhouettes that don't cater to specific body types.
Balenciaga's Fall 2019 Ready-to-Wear collection exhibited similarly minimalistic looks. Models both male and female sported boxy coats with pointed shoulder pads, high-collared shirts with jeans and oversized button-down shirts with matching pants. Like Simons's collection, many of Demna Gvasalia's Balenciaga designs are loosely fitted to make the clothes wearable for anybody.
As for the current designs at Saint Laurent, Anthony Vaccarello continues to adhere to the vision of the man who founded the fashion house he now leads. The Spring 2019 Ready-to-Wear collection featured variations of the classic Saint Laurent tuxedo and button-down shirts accessorized with neckties and hats. Vaccarello's take on classic Saint Laurent pieces emphasizes a new era of sexual liberation for women, reminiscent of the 60s and 70s when Saint Laurent himself designed. The recent collection combined carefully tailored trousers with sheer shirts or open vests, and see-through flowing gowns. It perfectly embodied Saint Laurent's love for dressing women in a way that allowed them to embrace their power and sex appeal while always remaining elegant.
Saint Laurent's influence extends far beyond the realm of haute couture. Fast fashion retailers like H&M and Forever 21 adopt runway trends and make them more accessible to the general public. Since gender fluid trends have become more mainstream, people have been able to express themselves freely without feeling judged.
Jo Snow, 18, a UNC-Chapel Hill first-year from Wake Forest, North Carolina, is openly lesbian and said she uses fashion to present her sexuality.
"I've gotten more involved in fashion the past few years, and I've really enjoyed developing my style," Snow said. Since fashion has become more progressive, "you can wear what you want and it doesn't matter," she said.
Snow, who prefers to dress more masculine than feminine, said the de-emphasis of gender roles in fashion has allowed her to feel more comfortable using her style as a form of self-expression.
"Since the fashion industry has become more open to LGBT and non-binary standards, I've been able to dress like that with less stigma," she said.
When Saint Laurent began dressing women in men's clothing, he began a movement. Since then, many more cultural revolutions have taken place. Fashion, along with society, is constantly evolving. What we see on runways is always a product of what we see happening in the world because fashion is a powerful form of self-expression. We live in an era where people of all identities can embrace who they are and use fashion to express themselves freely.
"I participated in the transformation of my era," Saint Laurent said in 2002 when he retired, according to Forbes. "I did it with clothes, which is surely less important than music, architecture, painting … but whatever it's worth, I did it."
MARGARET CULLUM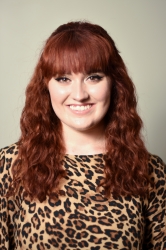 Latest posts by Margaret Cullum
(see all)