"Put as much mustard on your hot dogs as you want, spill as much mustard as you want…the world will never know." No, this advice is not in reference to condiments and street fare—it's the product description for the mustard-yellow "Skidoodle" sweatpants from Justin Bieber's label Drew House.
Bieber has been trying his hand at fashion designing since the January 2019 release of his first collection of Drew House, a unisex brand which describes itself as "a place where you can be yourself…wear like you don't care. come chill. k. Bye."
His clothes favor the same type of relaxed and strange vibes evoked by the descriptions on Drew House's site.
It oozes Bieber's own style — ensembles that are intentionally baggy, disheveled and quirky, though deceivingly expensive.
As far as the line itself goes, it's definitely not lacking in cohesion. His first collection was almost entirely comprised of boxy, beige corduroy fabric pieces that could've been stripped right off your favorite '90s basement couch cushion. His second collection reveals an affinity for yellow and harsh-colored tie-dye. Both collections boast smiley faces galore, with a curved "drew" (Justin's middle name) in place of the mouth. "Drew" also appears down pant legs and sweatshirt sleeves, and strangely enough, it is even largely emblazoned across the crotch of shorts.
The label gives off a no-fuss, lounge-worthy streetwear feel that is not meant to be taken too seriously. And the appeal of Drew House's unconventional website store is undeniable — who wouldn't want to purchase a smiley-faced embroidered mock neck with a description that declares it as "what a young, chill steve jobs might've worn?"
Nevertheless, the clothes themselves lack innovation. Bieber's first launch was rather bland and, as the Evening Standard puts it, "there are cord shorts, pants, a pullover and shirts with the neutral tones and oversized silhouettes drawing many comparisons to Kanye West's line, Yeezy." With the first collection's almost dystopian-looking, flesh-colored garments, fans have called out Drew House for resembling Yeezy Season 2.
Bieber's second launch did not generate quite as much controversy by critics thanks to its stray from beige. It sold out even faster than the first, largely thanks to Bieber's celebrity status, the strategically limited quantities in stock and the outlandish website.
Still, his collection has garnered more attention for its funny facts, like Us Weekly writes, "keeping with the weird — and honestly hilarious — tradition of the first collection, the brand shared more random tidbits of information with each item," than it's clothes.
While there is nothing wrong with comfy sweats, if Bieber could get the style of his pieces to match their alluring, eccentric product descriptions, his line has the potential to elevate itself.
For a first attempt, Bieber has tapped into a great market — hoodies and leisurewear that make you look "chill," but in the most celebrity way possible, clearly branded so everyone knows of their $150 price tag.
The Biebs has gone from a pubescent pop star stealing the hearts of many teenage girls worldwide with his catchy songs and flippy hair, to a married man who is very public with his faith and trying to flex his creative muscles in the fashion industry. Drew House has a shot at major success, but only if the cleverness that's gone into its fun marketing strategy can be better injected into its clothes.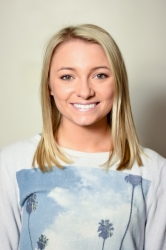 Latest posts by Ginny Howey
(see all)