In the wake of renewed BLM protests and calls for justice, the ugly side of fashion industry mainstays and envelope pushers has been exposed.
Within the past week, Diet Prada has posted five different organizations whose racist practices are being brought to light by creatives, models and former employees. What's interesting about the brands filling the feed of fashion's infamous watchdog is that they are not typically called out.
For instance, Zimmerman is celebrated as a breath of fresh air. They aren't known to copy other designers, their runways include a black model and their Aussie status makes them covetable. The brand had avoided being caught in the throes of the Instagram account until June 8, when former interns revealed that they were discriminated against for their Blackness. Desiree Celestine discussed her exclusion from attending fashion shows and witnessing a higher-up mock a Black model first-hand.
Though jarring upon initial read for white women like me, this recount is all too common for people of color. Those same people are now voicing the institutional discrimination they've faced, unmasking institutions for the rest of us who didn't see these issues. More often than not, Black women are doing the work for us white women by shining the light on our problem areas. 
These problem areas are often the ones which call themselves inclusive: having platforms based on feminism and mission statements exclaiming that all are welcome here. Yet, the reality is horribly different. 
Take The Wing for instance. The membership is highly coveted and the founder, Audrey Gelman, was lauded for being the first visibly pregnant CEO to appear on Inc.
In February 2019, Vox first published a piece examining the inherent issues that exist at The Wing. In March 2020, the New York Times dove in further and published a piece highlighting the disparities between members and employees. Although The Wing welcomes all and is a safe haven for young professional women, it was significantly lacking in representation. Even more concerning, the Black staff was used to show inclusivity rather than actually create it.
Those who worked at The Wing said they were seen as "the help." This view reinforces the harmful stereotype that a certain type of person is meant to be served while another does the serving, even when they were not on the clock.
The story laid out for The Wing and Gelman is not dissimilar to that of many white women led companies breaking into male spaces and pitching themselves as diverse viewpoints. They claim to be disrupting an industry that caters to white, straight, thin women. More often than not, their pitch is far from the reality.
An eerily similar story that came to light is Refinery 29, founded by Christene Barberich.
CNN Business released a report which was an aggregation of recounts from employees at the brand about the abuses they suffered there. It ranges from Ashley C. Ford saying that Barberich "used to confuse her for another black woman" to higher-ups refusing to put images of black women in stories and on the website.
These are actions from a company that's mission claims "to amplify and build community around women rarely seen or heard in media." Still, the women who are seen least often in the media – BIPOC, LGBTQIA+, plus-size – felt targeted, were undervalued and were underpaid compared to their white counterparts.
On June 8, Barberich resigned from Refinery 29. On June 11, Gelman resigned from The Wing. For The Wing, the resignation comes with elevating women of color into the position of CEO.
These women did not resign because they wanted to. They did not resign because they see themselves as the issue. Instead, they resigned because women of color told them they weren't following their mission. There are many organizations in similar situations, many of which are taking a path of least resistance without actually acting.
Leandra Cohen of Man Repeller is taking a step back, but did not define what her role would be. Anna Wintour wrote a company wide email apologizing, but refused to name her actual mistakes, a fact called out by André Leon Talley.
These are not oblivious accidents in handling diversification, righting injustices or lifting voices of those long oppressed either. They are conscious decisions to not relinquish power or gate keeper status.
White women in positions of power are not uplifting all those around them. Instead we are buying into the corporate culture and systemic issues of keeping people "where they belong." The feminism exhibited in these so-called diverse spaces is lacking in so many ways and, until they include women of color, especially Black women, they are not feminist spaces.
Our board rooms, our professional development spaces, and our companies must be intersectional.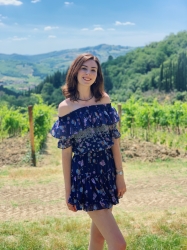 Latest posts by Sterling Sidebottom
(see all)