This is the year of high-end fashion bringing in new ideas and talent; Riccardo Tisci transitioned to Burberry, Virgil Abloh took on Louis Vuitton and Kim Jones moved to Dior.
London Fashion Week 2018 debuted Tisci's first collection of work at Burberry, the eponymous brand Thomas Burberry started in 1856. Tisci served as Givenchy's creative director from 2005 to 2017 where he became known for dark, robust and innovative work. Most recently, Tisci worked with NikeLab in 2017 on a sportswear collaboration. He knows what he is doing, and Burberry hoping Tisci will put it on the streetwear map.
In Tisci's debut for the London based brand, Tisci revived Burberry's iconic plaid pattern in new ways. First, using Burberry's iconic colors, Tisci emphasized the horizontal lines on a pair of shorts. The shorts still carry signature Burberry style, but removing the vertical lines from the plaid patterning the piece is not as obnoxious and becomes modern.
Second, he redesigned the monogram to include the letters 'T' and the 'B,' paying homage to the original creator, Thomas Burberry.
Tisci's streetwear background allowed him to capitalize on current trends. Waist bags (commonly called fanny packs), padlocks, chains and essential Great Britain accessories, such as an umbrella, were present in his collection. Using new trends, paired with the usual high fashion elements of Burberry, Tisci attracted the eyes of streetwear enthusiasts and created a new community for the brand.
Finally, graphics and workwear played a large role in Tisci's design for the Spring 2019 season. In 2017 and 2018, many other fashion houses capitalized on graphic t-shirts. However, Tisci focused more on graphics and not just graphic, name-baring t-shirts.
Printing many smaller graphics on a shirt allows for the piece to be more versatile and wearable. He also applied this concept to workwear, such as putting the designs on jackets. The growing popularity of business attire in the fashion world, combined with the ease of layering it into an outfit, made it a standout during Burberry's show.
When Tisci was hired to Burberry people were worried. After seeing his collection at London Fashion Week, it is clear that Tisci is adding his twist through accessories, graphics, and redesigns while keeping the essence of Burberry that it has held for more than 100 years.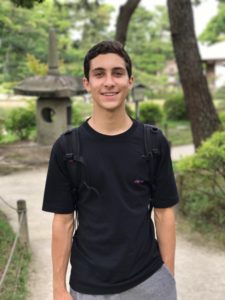 COLLIN FLYNN
Latest posts by Collin Flynn
(see all)